2020 With RedStone: A Year in Review
Written by Chloe Harris
Read time: 3 minutes
It's no secret that this past year has been one of the most life-changing periods for many of our lives. This is especially the case for members of the modern-day workforce. For many of us, we went from walking into the office in the morning and seeing our co-workers every day, to working in our homes in response to a dangerous new virus.
This story is the experience of many team members at RedStone Logistics. With very short notice, the employees were expected to pack up their laptops and work materials and set up their new home offices. These uncertain times brought up one overarching question: How will the team adapt to fully working remotely?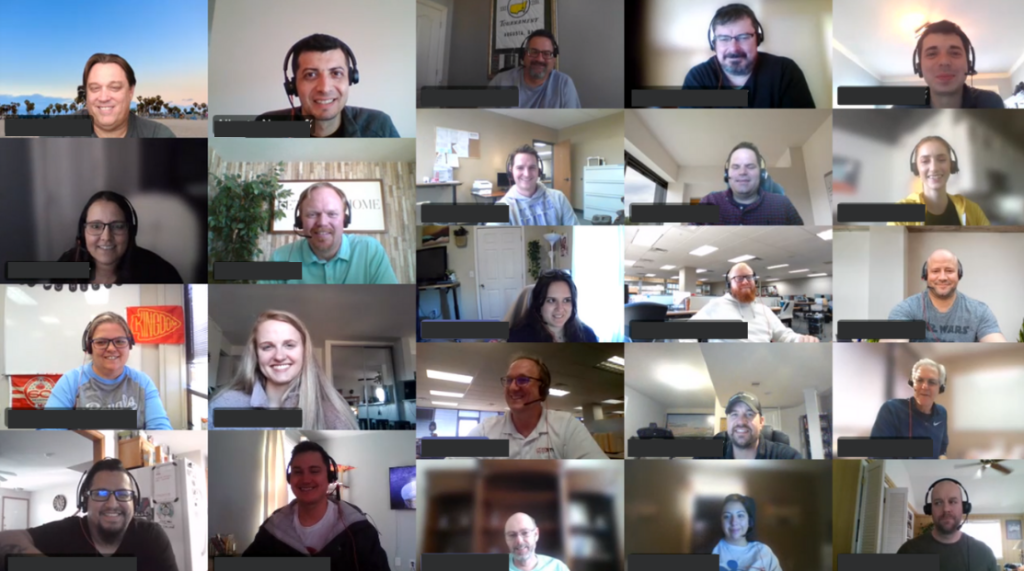 Now, approximately one year after this major shift in how we conduct our work, we're looking back on how our team has grown, learned, and exceled over these past 12 months. We asked the RedStone team to share working remote tips they've discovered, valuable lessons they have learned, and how they plan to bring their working-from-home experiences to the office once it is safe for in-office work to resume. Here are some of the answers they shared with us.
Focus Habits
Changing just a couple of factors in your everyday work routine can have a massive impact on your productivity. Many employees found this to be the case when they tried out new concentration strategies while working remotely.
For RedStone Logistics employee Patrick R. of our Logistics Management department, having the ability to dedicate uninterrupted time to his projects has led to great results.
"Working remotely has allowed me to better carve out periods of uninterrupted work times where I only allow interruptions based solely on importance and not just who stops by my desk.  Longer periods of uninterrupted time has made me more productive and produce a better quality in often a shorter period of time." – Patrick R.
Others at RedStone have also found that working remotely helps them lessen interruptions and produce even better work overall.
"One of the things that I've learned during my time at Redstone is how to best adapt to a different kind of working environment, and how to limit outside distractions while working remotely." – Nick K.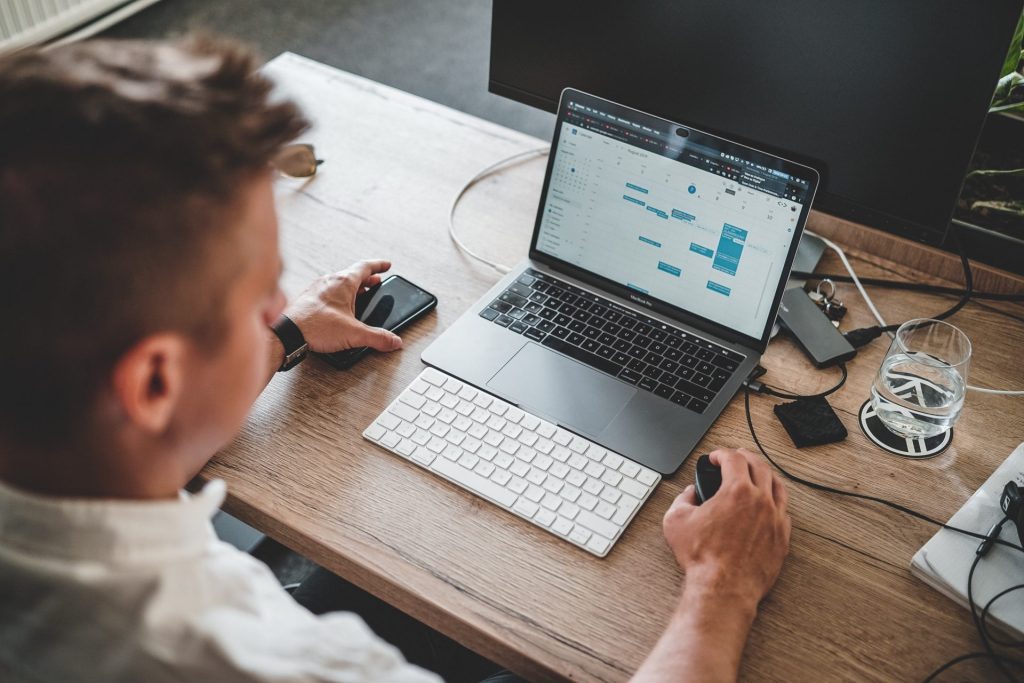 Saving Time (And Money) on Commuting
One of the more positive impacts to arise from a mass stay-at-home order was significantly reduced travel to and from work. As a leading company in the transportation industry, reducing carbon emissions is high on our list of priorities. By significantly reducing travel for work, Americans saved $90 billion midway through 2020. Further, research found that employees saved an average of 50 minutes per day by cutting their commute.
"The work/life balance has also become much easier for me as I'm not spending 5 plus hours each week driving and dealing with the stress of traffic.  Allows me to give more time to the company when needed without effecting my family and work life balance. " – Patrick R.
By gaining a few hours a week due to eliminating travel, our employees are dedicating this time to the things that really matter.
"I will be able to continue to see my child grow up and not miss the important moments that a long commute would take away from me." —Todd M.
Work-Life Balance
Unsurprisingly, spending workdays at home has had tremendously positive impacts on the personal wellbeing of many working individuals. Before the COVID-19 pandemic, work lives and home lives usually did not overlap with one another. Employees would typically work for eight hours, then return home to spend time with family and get tasks done around the house before the next workday. This is no longer the case. Employees now have the freedom to spend quality time with loved ones and be productive around the house during breaks from work.
"I am much more relaxed than in a cubicle. I think the peace and quiet of my own home allows me to think more creatively and take breaks that help me get the things done I need to around the house and run errands. The flexibility makes it easier to work when I'm feeling the most focused and productive." — Emily R.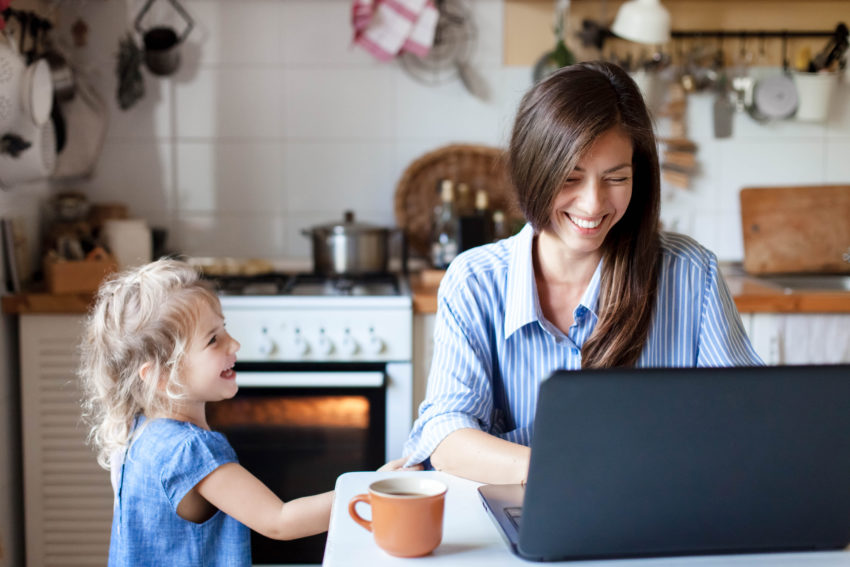 The correlation between working from home and maintaining a healthy work-life balance is indisputable. Research shows that 67% of people say their work-life balance improved when they started working remotely. Even more interestingly, the same study reveals that a whopping 97% of people's flexibility within a job has a massive improvement or positive impact on their overall quality of life.
"I find that I'm more productive because I'm able to structure my day more in a way that allows me to do my best work. I am healthier mentally and physically because I can go on a run or do yoga over lunch, which makes me feel refreshed and ready to do great work." – Jane M.
At RedStone Logistics, our team members are cherished individuals before anything else. Retaining our people is a crucial factor in what makes our company stand out from the rest. We believe when our team is able to healthily manage their personal lives on top of their work responsibilities, we organically create a workplace of happy, well-rounded, and dedicated people. By giving our staff flexibility as they work from home, we've fostered a culture of trust in our organization and dedication to our clients.
Video Meeting Tools
When we collectively made the switch to working from home, many workers asked themselves, "Now, how are we supposed to work together?" Luckily, today's technology grants us the ability to collaborate like never before. Rather than employees all meeting together in the same room to convey ideas and make business decisions, workers can log into virtual meeting rooms with the click of a mouse.
Video conferencing platforms such as Microsoft Teams and Zoom also has special features that greatly enhance meetings. Screen sharing grants users the ability to easily share exactly what is on their screen to the others in the meeting – allowing concepts to be translated to meeting-goers without confusion. Muting and unmuting meeting members is another helpful feature exclusive to online meetings, helping to limit distractions and keep meetings on track.
"I've learned working remotely I can be just as successful as working in the office with help of Teams. Team meetings are actually ten times more effective than the previous audio-only conference calls we did prior when joining remotely." – Patrick R.
"Microsoft Teams, Zoom, and Google Meet have all been incredibly helpful in allowing my team members and me to effectively collaborate remotely. I fully expect to continue using these platforms for work, even when we're back in the office." – Chloe H.
Moving Forward
If this past year has taught us anything, it's that nobody can predict the future. However, we can learn from our past experiences, others' successes and, tried-and-true methods to ensure we are prepared for whatever comes our way. Working from home for an entire year during a global pandemic is no easy feat. However, our RedStone team members rose to the occasion and grew like never before. No matter what the future holds, we are up for the challenge.