Navigating the complex effects of COVID-19 and decreasing birth rates on China's economy
Written by Thomas Letsinger
Read Time: 7 Minutes
As the US continues its descent into an economic recession, other world powers are seeing similar downturns in their own economies. The Chinese government is facing historic lows in its quarterly and yearly GDP rates. This shortcoming, combined with a mortality rate surpassing the birth rate for the first time in 60 years, has created a challenging economic environment (Stevenson). Although these downturns have been years in the making, the severity of their consequences is amplified by the ever-growing presence of COVID-19 in the country. After lifting its zero-COVID policy, China is seeing the number of cases and deaths skyrocketing by the day, as well as the concerns about the long-term impact on the world economy.
China is seeing its birth rate surpassed by the death rate for the first time since Mao Zedong's death in 1967. Mao's Great Leap Forward initiative ultimately led to this past population and economic decline, leading to fear that history might repeat itself in 2023. The birth rate in 2022 was 9.56 million, a decrease from last year at 10.6 million (Stevenson). This is the sixth straight year China saw a decline in the fertility rate, prompting concerns about future economic impacts. China boasts a very high life expectancy, which coupled with low birth rates, results in an aging workforce that will continue to bear the brunt of labor in their industrious economy. In fact, it is estimated that by 2035, roughly one-third of the Chinese population will be over the age of 60. This presents a challenge for the country's labor force and its ability to meet the production demands of companies like Apple, which rely on China for 95% of its iPhones, AirPods, MacBooks, and iPads (Beattie).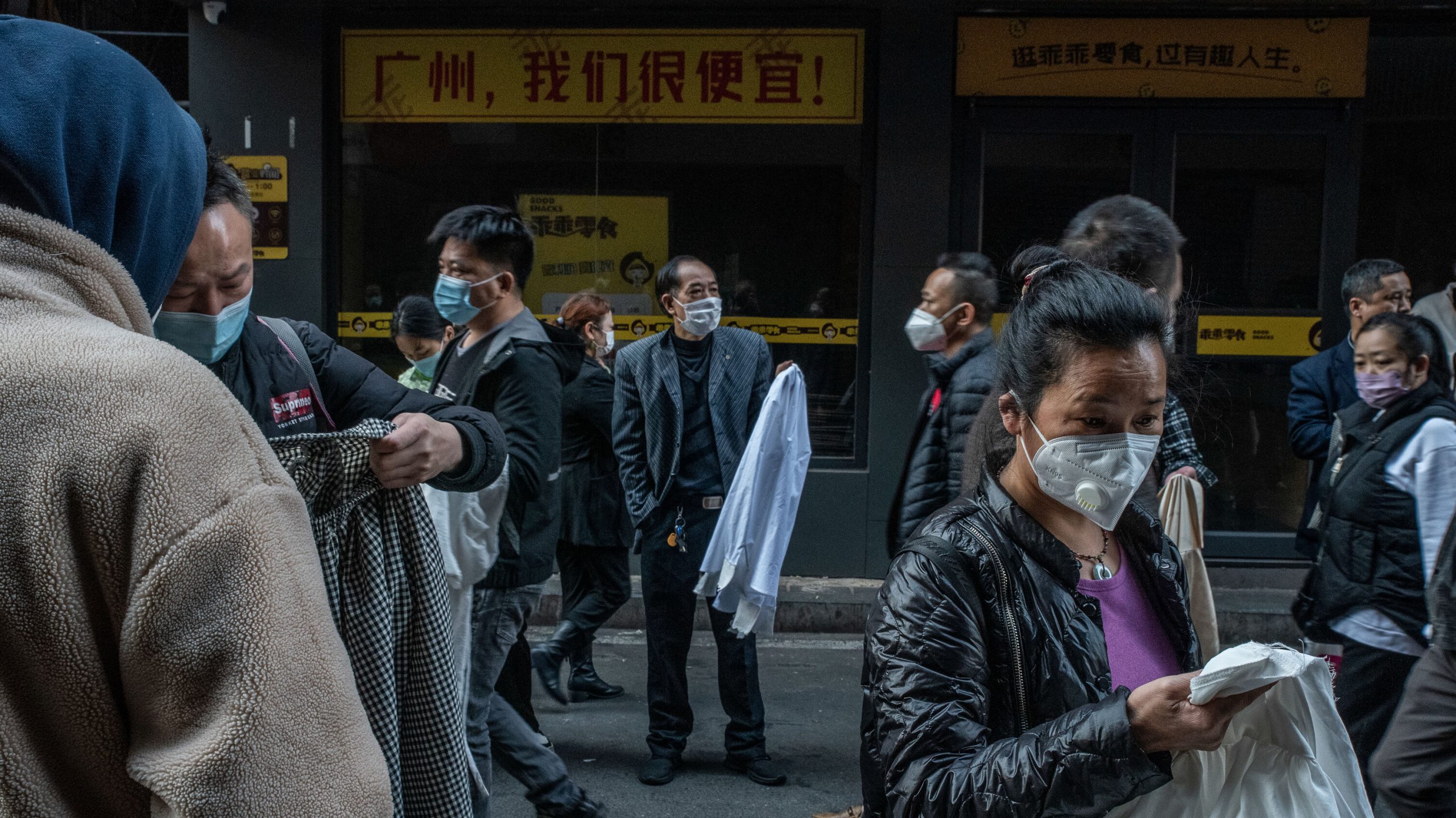 Some companies, like Honda Motor and Toyota, are reducing their dependence on China by seeking alternatives for tools and parts. A recent survey by the American Chamber of Commerce in Shanghai found that 19% of respondents plan to cut business in China, up from 10% in 2021 (Beattie). Some of this business migration is due to China's zero-COVID policy which it implemented in hopes of slowing down the spread of the pandemic. After recently lifting the policy, China is seeing an extreme rise in COVID-19 related cases and death. The government is reporting that there have been nearly 60,000 deaths related to the virus from mid-December 2022 to January 12 of this year (Stevenson). With COVID-19's presence in the country, it is impeding consumer spending – causing the GDP to drop to only 2.9% in the fourth quarter. China's GDP was at 3.0% for the entire year, affected by labor shortages and surmounting COVID-19 cases.
Today, it is rare to see a mortality rate usurping a nation's birth rate. China has been trying to compensate for this blow to their populace by relaxing its one-child policy and giving out tax cuts and subsidies to the public in hopes of incentivizing childbirth (Stevenson). However, citizens remain disinterested due to the ever-rising costs of raising children and the emotional burden of parenting. This is a trend seen not only in China but in countries across the world. In the United States, young men and women are waiting to have children; birth rates are declining among ages 15-34 and increasing among those 35 and older (Tabachnick).
With falling GDP rates, declining birth rates, and an ever-growing list of COVID cases, China's economic issues will see global repercussions. Failure to meet production quotas can result in supply chain shortages in other major economies. With companies pulling out of the Chinese market, other industrial economies like India can see an increase in production, boosting their yearly GDPs and fueling a rapidly growing population. Apple plans to increase its iPhone production in India by 25%, but J.P. Morgan estimates that this won't take effect until 2025 (Beattie). Reports suggest that India's population will eclipse China's this year for the very first time. The Chinese government is attempting to address its declining population, but some believe it is almost impossible to reverse at this point. The world will have its eye on the Chinese economy as these events continue to unfold.